Announcement: WIRE Final Workshop –"Renewable Energies Forecasting – State of the art & challenges for the future" – 22nd October 2014, Paris, France (website and registrations here)

Wind power forecasting 2013
From R&D to commercial offering – a 360° view of present and future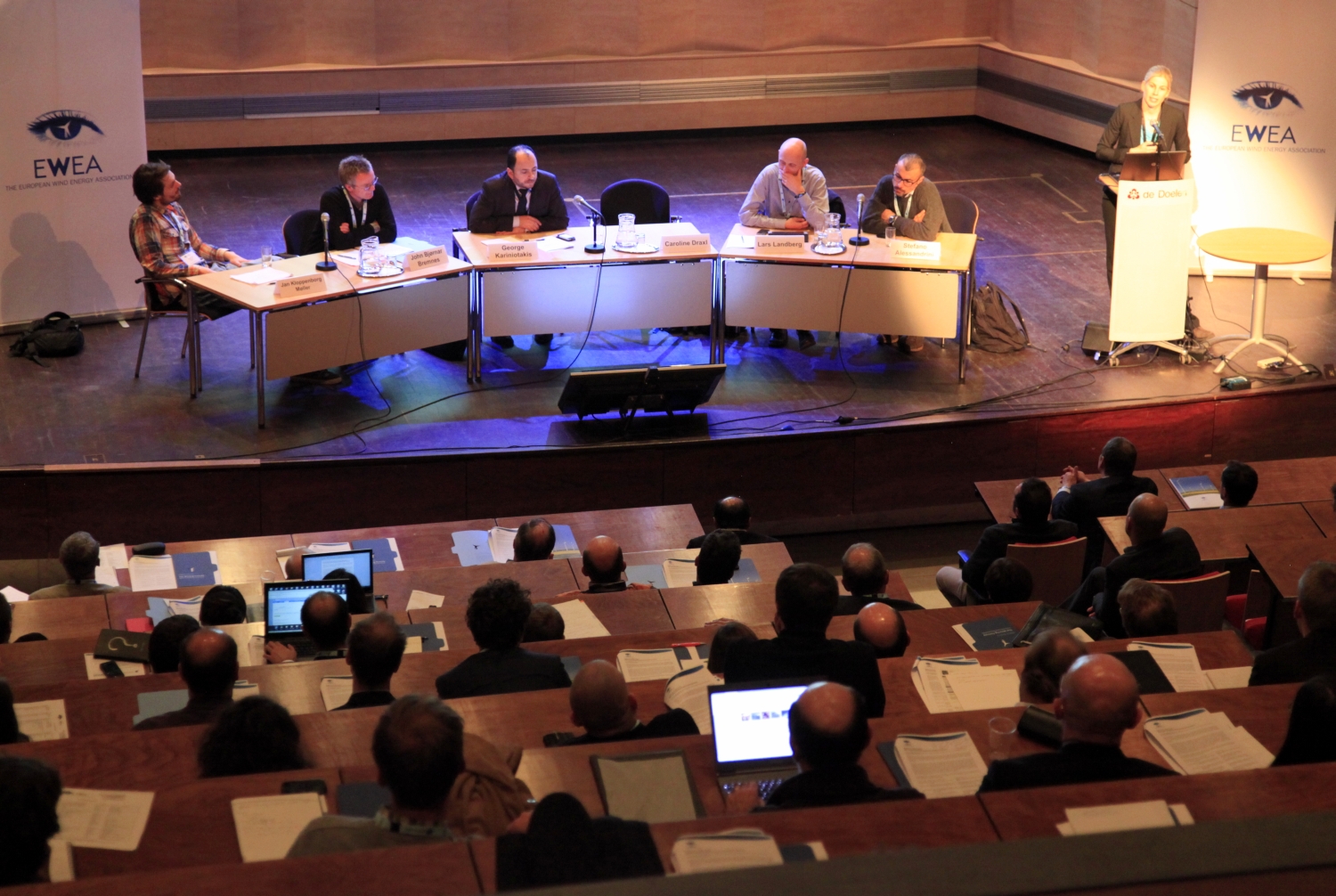 3 & 4 December 2013
Rotterdam, The Netherlands
150 specialists from 28 countries attended EWEA's second technology workshop in 2013, organised in response to requests from EWEA members.
Programme and proceedings
The workshop covered topics including:
The end users' requirements
Numerical weather prediction models
Wind power forecasting models and operational systems
Integrating forecasts in business processes
How important will forecasting be at 200 GW?
View the full programme.
Download the presentations.
Download the posters.
The programme also included the results of the Benchmarking Exercise on Short-term Forecasting Model for Renewable Generation, that is part of the COST Action ES1002 WIRE: Weather Intelligence for Renewable Energies.