The Danish Wind Industry Association and State of Green are organising a series of tours that will offer you the opportunity to learn about the Danish wind energy sector and visit the Danish offshore wind farm "Middelgrunden."
Denmark – Our DNA is everywhere in offshore wind
At the House of Green visit you will be introduced to the Danish wind story, and you will learn about the impact Danish energy policies have had on the national energy sector.
A representative from State of Green will guide you through the history that has brought the Danish wind energy industry to where it is today and cover the importance of implementing wind energy to the power grid.
Boat tour schedule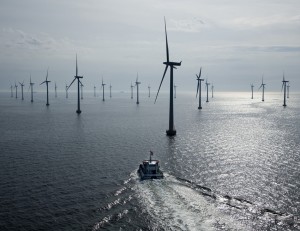 Several thematic tours are available to EWEA OFFSHORE 2015 participants:
Buses will depart from the parking lot in front of the exhibition entrance and will return to the Bella Center at the exact time stated above.
Registration
To attend one of the boat tours, participants must first register for EWEA OFFSHORE 2015, and then add your desired tour as an optional upgrade.
---
Disclaimer: Please note that State of Green and the Danish Wind Industry Association reserve the right to change the programme and that there are a limited number of seats on each tour. The allocation of seats is on a first-come, first-served basis. Cancellation of the boat tours may occur in case of bad weather conditions.