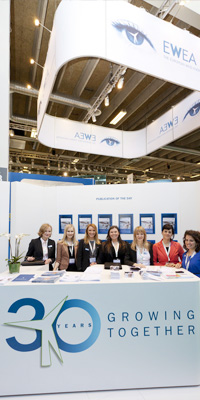 The European Wind Energy Association (EWEA) has represented the interests of the European wind energy industry for more than 30 years. Actively promoting wind power in Europe and worldwide, we support over 600 members active in over 50 countries, making EWEA the largest wind energy network.
Benefit from membership
Whether your company is active in onshore or offshore activities, our in-depth knowledge of the industry means that we can offer our members a wealth of expertise to help them achieve their business goals.
Organised by the industry for the industry
Revenue from EWEA events and membership is reinvested in the industry and used to fund EWEA's policy and advocacy efforts, coordinating research and analysis and organising industry events to support businesses in the wind energy industry.