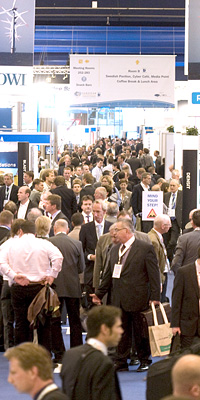 EWEA OFFSHORE, the world's largest offshore wind energy conference and exhibition, is a biennial event that unites the whole of the wind energy value chain under one roof. And, what better place to hold the next event than Denmark – home to the world's first ever commercial offshore wind farm and the second largest offshore wind market.
Who will come to EWEA OFFSHORE 2015?
Year after year, EWEA OFFSHORE attracts thousands of offshore wind energy professionals from Europe and beyond from manufacturers, developers, operations and maintenance, and logistics and installation – come to EWEA OFFSHORE 2015 to meet your industry.
Why attend?
EWEA is devoted to delivering business intelligence by creating opportunities for knowledge sharing and business networking in the wind industry. So, whether you want to source a new supplier, find a business partner, learn more from industry's leading CEOs or catch up on new developments, you'll be able to choose from a range of conference sessions and networking events at EWEA OFFSHORE 2015.