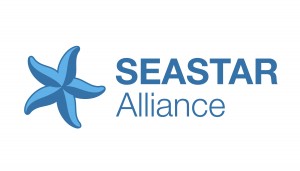 When: Wednesday 11th March, 16:00-17:15
Where: Room 18
A pan-European offshore wind industrial alliance has launched to strengthen regional cooperation between EU institutions, Member States and the offshore wind industry.
SEASTAR Alliance is an industry-driven offshore wind alliance of European excellence, strengthening regional cooperation between Member States. The alliance will work in partnership with EU institutions, national bodies and authorities towards its initial aims of:
Cost Reduction
Knowledge Management
Grid Development
Industry members representing the UK, Germany, Denmark and the Netherlands will be present to give an overview of SEASTAR Alliance's work and how the offshore industry can utilize the alliance and contribute to its work streams.
This side event is free and open to all registered event participants. No additional registration required.