Global delegation tours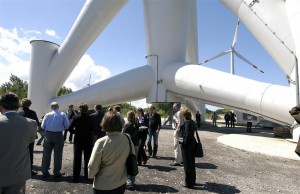 Explore the business opportunities that Denmark has to offer
5 – 9 March
Explore the Danish offshore wind energy supply chain during a 4-day tour (Sunday, 8 March is a day off) in the run-up to EWEA OFFSHORE 2015 in Copenhagen.
Business delegation tours comprise of a series of company visits and networking opportunities in the days leading up to EWEA OFFSHORE 2015.
The global business delegation visits focus on fact-finding and networking with Danish companies and investment opportunities in Denmark. The tour is a unique way to experience the Danish supply chain first hand.
Please note that there are limited seats available at the global business delegation tours and registration is on a first come first served basis.
2 tours to choose from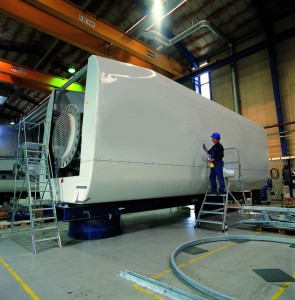 There are two offshore wind themes to choose from, allowing you to visit some of the most influential Danish companies and regions in wind power. Before signing up to join the delegation tour, you will need to choose one of the two themes to follow during the 4 days:
| | |
| --- | --- |
| Red bus: | Large components & test facilities |
| Blue bus: | Subsea, infrastructure, installation, operation and maintenance |
Some of the Danish companies you will be able to visit are: LM Wind Power, A2SEA, MHI Vestas Offshore Wind, Global Lightning Protection Services, CT Offshore, Siemens Wind Power, LORC, Maersk Training, Bladt Industries, Vattenfall, Brüel, Kjær & Vibroe and North Sea Offshore Service Group. Other wind energy suppliers will also welcome you to visit their company, and many other Danish companies will join you on the 4-day bus tour.
* Please be aware that in case of conflict of interests during one of the company visits, we will suggest alternative meetings instead.
Registration
The global business delegation visits and bus tours are free of charge but you need to register before 20 February to receive an invitation. Register now.
The Danish Wind Industry Association can arrange hotel booking for you from 4 – 10 March at a cost of approx. €1,000 (+ Danish VAT = 9,375 DKK) for all 5 nights.
For more information or to register for the tours, contact Susanne Odgaard ([email protected], +45 3373 0338)
To attend the EWEA OFFSHORE 2015 event register here.