International wind matchmaking event
4 February 2013, 14:00-18:00
Messe Wien, Club Brasserie, 1st floor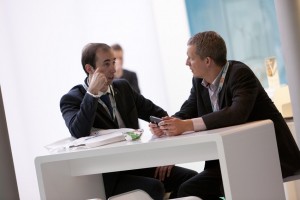 Meet potential partners or customers and expand your company's network within the European wind industry. Participate if you would like to:
Meet companies within the wind industry from European countries (Vienna is an ideal bridge between Western European countries and emerging markets in Eastern Europe)
Scout for international partners for development projects
Gain knowledge about international players, their technology and strategy
Establish collaborations with international wind companies.
How does it work? A matchmaking meeting is a 20 minute speed dating meeting that you plan in advance with a business partner who is interested in your business profile (as per your profile description).
Dates for your agenda
Now: Registration and submission of a cooperation profile
14 – 28 January: Online selection of face-to-face meetings
4 February: Bilateral meetings (14:00 – 17:30)
The earlier you submit your collaboration profile the more it will be recognized.
Attendance at the international wind matchmaking event is free of charge, however you must be registered to attend EWEA 2013 either as a conference delegate, exhibition visitor or exhibitor. Once you have registered to attend EWEA 2013, you can register to this matchmaking event and set up your business profile to attend the matchmaking event.
Add this event to your calendar
Organised by B2match