Charity business run
Tuesday 5 February, 07:30 - 08:45
Starting point: Äusseres Burgtor, Burgring, 1010 Vienna (the port entrance to the Heldenplatz)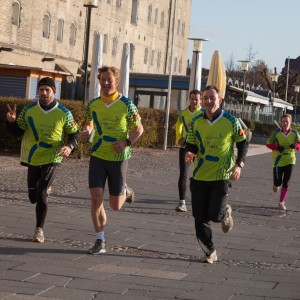 Do good to your business and yourself, take part in the EWEA 2013 charity business run. The participation fee is €25 which is donated entirely to EWEA's charity, Renewable World. You can pay and register at the www.ewea.org/annual2013/registration or via email to brewea(at)flensborg-associates.com. You can also sign up at the registration desk at EWEA 2013.
Start: 5 February 2013 at 7:30 am sharp, at Äusseres Burgtor, the port entrance to the Heldenplatz. Two loops of 5 or 10km will be available. Both loops will end up at the same (indoor) location where refreshments are served, and where you can meet & network with your co-runners & sponsors. The event is expected to end at 8:45 am.
The EWEA 2013 charity business run is organised in cooperation with Flensborg and Associates and Danish Wind Industry Assocation.
Please click here for more information.
You can upgrade your registration with the charity business run participation ticket, either during the online registration process, or by accessing your registration account and clicking on the "Upgrade" tab.