Careers day
Thursday 7 February, 10:00 - 15:00
Messe Wien, Gallery Lounge, 1st floor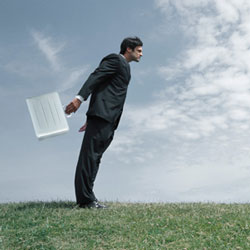 For employers, recruiters and job seekers. Whatever your profession in the wind industry, the careers day has a lot to offer.
Come to the careers day if:
Recruitment issues concern you and you would like to contribute to the debate;
You are working in human resources and are looking for recruitment solutions;
You are looking for a job in the wind sector;
You are not actively looking to change jobs but would like to know more about market trends and training opportunities;
You work in a university and can offer study programs for students interested in the wind sector.
In its Green Growth report EWEA forecasts that over the next 20 years both direct and indirect employment will accelerate as a result of the expansion of wind energy in emerging markets and thanks to the growth of offshore wind (between 2.5 and three times more labour intensive than onshore wind).
Despite this positive longer-term trend, EWEA's members recently stated in the 2012 membership survey that recruitment and retention of qualified staff is a challenge. In this context EWEA is organising in collaboration with Greenfish a Careers Day on Thursday 7 February 2013.
The careers day at EWEA 2013 will be organised around the following events/activities:
10 most wanted profiles survey
Presentations
Matchmaking
HR advisory services
The Greenfish team will be present at the Careers Day to provide companies answers to their HR-related questions and to advise candidates / employees on career paths. Given the large number of participants, it is advised to book your meeting before the event.
Attendance at the careers day is free of charge, however you must be registered to attend EWEA 2013 either as a conference delegate, exhibition visitor or exhibitor. For more information and to register see the EWEA 2013 registration page.
Exhibitors at EWEA 2013 can upload their job offers on the exhibitor zone - job offers will be posted on http://www.ewea.org/annual2013/whats-on/careers-day/job-board/
Add this event to your calendar
Organised by EWEA in association with Greenfish:


Sponsored by: