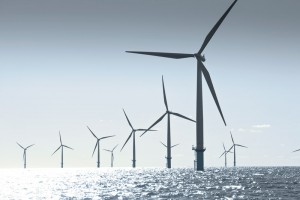 When: Thursday 19 November, 10:30 – 12:00
Where: Press Conference Room
At a time when France is laying out the groundwork and implementing new tools for energy transition under the law on energy transition for green growth, and in this crucial year of the COP21, organized in Paris, marine renewable energies is definitely a pathway to the future.
French companies, whether they are SMEs, intermediate-sized companies or large groups, have the possibility of offering a full range of solutions that are adapted to the multiple stakes that different areas are facing. There have already been many experiments and successes, and upcoming projects make us believe that the dynamics are gearing up.
The goal of this conference is to present the main innovative developments and French commercial offers in terms of offshore wind (bottom-fixed and floating), to tangibly illustrate our industries' successes, and echo the reflection of our country's ambition to be a leading figure in this revolution, at a global level.
Attendees
Bruno GESCHIER, Chief Sales and Marketing Officer – IDEOL
Frédéric GRIZAUD, Head of marine renewable energies – STX France
Philippe KAVAFYAN, Chairman – ADWEN
Frederic CHINO, Ocean Energy Sales Department Manager – DCNS
Guillaume PELARD, Maritime Engineer – CNIM
Nicolas SERRIE, Wind Offshore Director France & Belgium – GE Renewable Energy Europe
This event is open to all registered EWEA 2015 participants.
For more information please visit: www.enr.fr