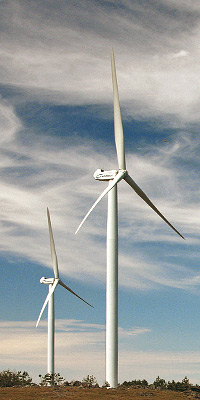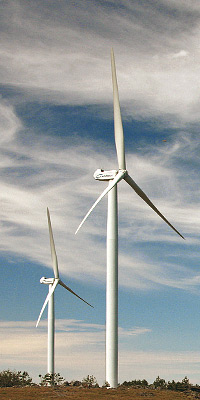 The EWEA 2015 Annual Event presents an international platform for the wind energy industry to showcase and demonstrate its latest products and services. The event features a broad conference programme, unrivalled networking opportunities and an extensive exhibition.
Leading European industry
With Europe's industry leaders and policymakers attending, the event provides a periodic opportunity for the wind energy sector to meet with decision-makers and define the strategic direction for wind energy activities in Europe. And since the 2015 event is taking place just two weeks before world leaders will gather in Paris for the UN climate negotiations, there will be no better time to show policy-makers the strength of the wind industry.
The comprehensive conference programme not only delivers cutting-edge technological knowledge, but also lively debates on European policy, markets and financial issues. Find out more about the European wind energy industry and its challenges and opportunities in EWEA's 2014 annual statistics report, Wind in Power.
Business opportunities for the wind industry
Whilst Europe is undoubtedly the home of wind energy, the global marketplace is becoming increasingly crowded with new players. Every year, EWEA brings together more than 60 nationalities from around the world, making the event truly international and a great place to find new suppliers, check out new developments and build partnerships.
Industry networking at its best
The annual event takes place in a different European city each year and has an unmatched reputation for producing fruitful networking events in amazing surroundings. This year, the event takes place in Paris just two weeks before the UN climate summit. There will be no better time to show policymakers the strength of the wind industry while making international business connections.