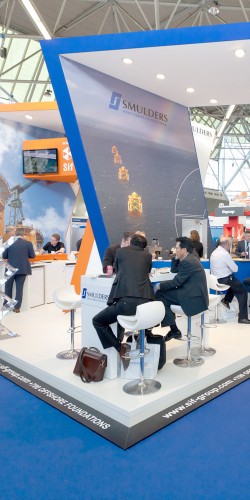 Full service stand
Stand packages provide the freedom and convenience to simply show up onsite with minimal setup requirements.
Full service stands include:
white back and side walls;
light grey carpet;
company name on fascia board;
2 chairs and 1 table for every 9m2;
3 spot lights and 1 socket for every 9m2;
storeroom;
electric point;
daily cleaning service.
Space only stand
Bare floor space which gives you the option to use your own suppliers to design and build your own stand.
See the floor plan and book a stand
---
Exhibitors also receive these benefits and marketing services:
1 exhibitor staff pass including lunches and coffee breaks per 9m2 booked;
1 conference pass for up to 50m2 booked, plus 1 conference pass for each additional 50m2 booked
(eg: 120m2 = 2 conference passes);
Company profile (50-word description) in the Exhibitor Catalogue;
Company listing with link to exhibitor's website on the online exhibitor listing;
Tools to help exhibitors promote their company and their stand.
For more information, contact our Sales Team: [email protected] / +32 2 213 1848