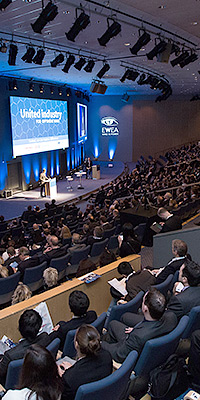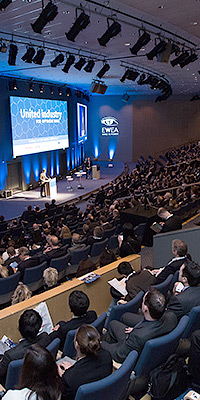 Conference proceedings
All four-day conference delegates at EWEA 2015 were sent login details by email on 19 November to access the conference proceedings including all presentations, full papers and session recordings. Login here
If you were not registered as a four-day conference delegate or did not attend, fill in the order form to purchase access to the proceedings.
New at EWEA 2015: combining the best scientific and industry content
One of the key innovations of the conference this year is that it will be the first to feature the best of industry and science & research content within every session. In response to delegates feedback, rather than presenting content from the scientific community in a separate 'track' of sessions, it will now incorporated into the relevant topics. This will improve the programme, increase the value of sessions for delegates and build bridges between research into future technologies and the challenges that industry is solving today.
To make sure the best content is selected from both communities, EWEA, in partnership with the European Academy of Wind Energy (EAWE), has appointed two topic leaders per topic – one from industry and one from the science and research community. Based on the thorough review by EWEA & EAWE members of over 440 abstracts from 33 countries, the topic leaders have developed 36 sessions under the following 9 topics:


The conference programme also includes high-level plenary sessions featuring leading policymakers and industry leaders – details will be confirmed after the summer.
Breakthroughs at EWEA 2015
A thorough review of abstracts cannot be done overnight – hence the main call for abstracts having closed in May. This is fine in most cases but, as delegates have told us, it is too early to be able to propose the very latest findings. Hence, we will hold a call for 'breakthrough abstracts' presenting work that is genuinely groundbreaking and has never been made public before. We introduced this at EWEA OFFSHORE 2015 and given the positive outcome, we decided to repeat this at EWEA 2015.
This call for 'breakthrough abstracts' took place from 1-14 September 2015. We would like to thank all the submitters for sending so many contributions, and look forward to a highly interesting breakthrough session at EWEA 2015!