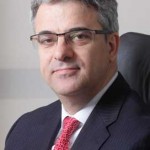 In 2013 wind power was the leading source of electricity in Spain, but wind energy is facing huge regulatory hurdles – the latest of which will be discussed in detail at EWEA 2014 in Barcelona on Wednesday 12 March. We spoke to Jaume Margarit Roset, Director General of the association of renewable energies in Spain, APPA, to find out what's been going on…
What are the main regulatory problems Spain has faced in recent years?
In January 2012 the newly-elected government introduced a moratorium on all new wind power installations in Spain and since then only the projects that were already underway have been completed.
Then a new regulation came into force which implies that all wind farms in Spain built before 2005 will not receive tariffs. This makes it very difficult for financing – your income estimates will change because of this. Some companies could fail.
The regulation works against investor confidence. When there is a framework that ensures good conditions, investments happen. When this is changed by the government, investors don't know what is happening. The government has demonstrated that it doesn't trust wind; that it is working in another direction. It plans to promote fossil fuels.
Why does the government not trust wind? continue reading »