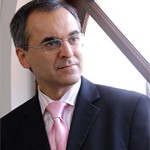 Wind power and other renewables can play a significant role in a new global "green economy" while also helping mitigate climate change between now and 2050, according to an exhaustive new report released on Monday.
Produced by the United Nations Environment Programme (UNEP), the 624-page report identified the energy industry as one of the key sectors that will underpin a green economy.
The report said investing 2% of global GDP into the key sectors "can kick-start a transition towards a low carbon, resource efficient Green Economy" that replaces the "existing, resource-depleting, high carbon 'brown' economy" by mid-century.