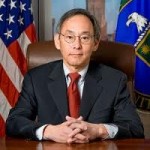 Although many politicians in the US are still in denial about global warming and the nation's frightening addiction to expensive, imported oil, President Barack Obama's government continues promoting the development of an offshore wind sector.
The latest evidence of the government's realisation that wind power can help mitigate climate change, provide increased energy security and be part of a new green economy occurred earlier this week with an announcement that $50.5 million (€37.1 mn) has been earmarked to support the offshore sector.
Interior Secretary Ken Salazar and Energy Secretary Steven Chu said the money will be used for projects that support offshore wind power deployment and several high priority wind energy areas off the mid-Atlantic coast "that will spur rapid, responsible development of this abundant renewable resource."
A government press release noted that deployment of clean, renewable offshore wind energy will help meet Obama's goal of generating 80% of the nation's electricity from clean energy sources by 2035.
"This initiative will spur the type of innovation that will help us create new jobs, build a clean energy future, and compete and win in the technologies of the 21st century," Salazar was quoted as saying.
Chu said the Department of Energy is committed to working with federal partners to provide national leadership in accelerating offshore wind energy deployment. "Offshore wind energy can reduce greenhouse gas emissions, diversify our energy supply, and stimulate economic revitalisation," he said.
According to the press release, the money announced this week is part of a US offshore wind strategy that focuses on overcoming three key challenges: the relatively high cost of offshore wind energy; technical challenges surrounding installation, operations, and grid interconnection; and the lack of site data and experience with project permitting processes.
Under the strategy, the Department of Energy is pursuing a scenario that includes deployment of 10 gigawatts of offshore wind-generating-capacity by 2020 and 54 GW by 2030.
Tom Vinson, the Senior Director of Regulatory Affairs for the American Wind Energy Association, was pleased with the announcement.
"The announcements . . . demonstrate the growing commitment by key officials to tap into our nation's robust offshore winds," Vinson said.
"That commitment must continue to grow in all corners of government so the wind power industry itself can grow. This natural resource not only provides non-polluting energy, but also provides critically needed jobs for local economies."
No offshore wind farms are currently operating in US waters, but Cape Wind, a 130 turbine project expected to produce 420 megawatts of green electricity, has been approved for Nantucket Sound, Massachusetts.