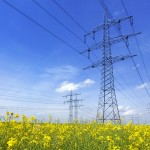 Imagine not being able to buy food or clothing from any country apart from your own. How boring – and expensive – our lives would be. Yet this is the case with most of our electricity. Because our power grids have few links between countries, 95% of power in Europe is consumed in the country in which it is produced.
An updated, Europe-wide power grid, with stronger, more numerous interconnectors, would allow wind power to be transported from wherever in Europe it's blowing to wherever in Europe the consumers are, and open up cross-border trade in electricity.
Opening up the power market in Europe would have a far greater impact on thousands of consumers, bringing prices down as fuel-free wind power and other renewables would be preferred by the market to fossil fuels with unpredictable costs.