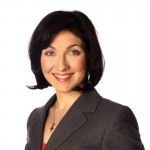 Promoting wind power and other renewables while dramatically expanding the grid system are now cornerstones of German energy policy, people attending the opening session at the Grids 2010 conference in Berlin were told today.
Jochen Homann, State Secretary, Federal Ministry of Economics and Technology for Germany, also told conference delegates that Europe badly needs new electricity highways to efficiently meet future energy needs.
"The need to act is most pressing," Homann said, adding European citizens need to understand why policy makers now agree that it is vitally important to update the grid system despite considerable associated challenges and costs.