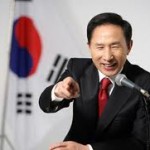 South Korea has confirmed it intends to become a major player in the offshore wind sector with an announcement last week that an $8.2 billion (€5.9 bn) wind farm will be built in the Yellow Sea.
With an eye to reducing its dependence on expensive imported fossil fuels, the nation will begin testing 20 5-MW wind turbines from various South Korean manufacturers by 2013. This will be followed by the installation of an additional 180 5-MW machine three years later and 300 more similar sized turbines by 2019.
"The plan is to make South Korea the world's third-largest country in terms of offshore wind power generation," Kang Nam-hoon, head of the Ministry of Knowledge Economy's energy and climate change policy division, was reported as telling a press briefing.
"And to be able to export related equipment and technology, we need a good track record of actually building and operating such facilities. The project partly aims to do that," he added.
The planned 500 turbine offshore wind farm — about 30 kilometres off the southwestern coastline near the counties of Buan and Yeonggwang — is smaller than envisioned in September when officials said the government was considering a project with 1,000 turbines.
According to ministry officials quoted in a Yonhap News Agency report, the overvalue of the 2.5 GW project remains little affected as the cost of building the foundation for the complex and underwater grids takes up nearly half of the entire cost.
South Korea — Asia's fourth largest economy — wants to lower its dependence on fossil fuels to about one-third of all the nation's energy needs by 2030. Fossil fuels currently account for about one-half the country's energy sources. The nation eventually wants to increase its use of renewable energy from the current level of only 1% to over 20% within a decade.
A UPI story reported that South Korean President Lee Myung-bak's administration expects the country to become one of the world's top five clean energy powers in 2015 and forecasts its exports of clean energy to reach $36.2 billion (€26.1 bn) in 2015.
"The solar energy and wind power industries can become the backbone of our economy like the semiconductor and shipbuilding industries," the story said The Korea Times quoted Lee as saying last month.