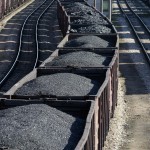 The European Commission's move to rein in coal subsidies by suggesting that unprofitable mines be shut down within the next four years has received wide coverage this morning. The move, announced yesterday and set for formal approval in December this year, would see the closure of hard coal mines located mainly in Germany's Ruhr region, north-west Spain and Romania's Jiu Valley.
The announcement is a signal that the European Commission firmly believes that renewable energies, including wind power, are the path to a carbon-neutral future:
"Renewable, clean energy is the way to go," said European Commissioner for competition Joaquín Almunia, reported by EurActiv.
Leading environment group WWF said the Commission has finally "stood up to complacent attitudes and acted in the broader European interest". In total, subsidies to the sector hit €3.2 billion in 2008, down from €6.4 billion in 2003, the Financial Times noted in its article.
The Ecocentric blog described coal subsidies as the "dirty secret of fossil fuels." Coal receives tax payer support "even in environmentally friendly Europe."
But the Commission's proposal could hit opposition from some countries in Europe that are heavily reliant on hard coal. According to the New York Times Green Blog about a month ago, Spain, Slovakia, Hungary and Romania want to keep coal subsidies while the industry also employs around 100,000 people across Europe.
Meanwhile, EWEA foresees the creation of around 250,000 new jobs in the European wind industry by 2020.
Join the discussion by commenting below…