Welcome to European Wind Energy Association's blog, "A breath of fresh air" – a place where you'll find engaging views and the timely updates on wind energy-related topics from the EU and around the world. Launched in April 2010 and now widely read from Poland to Portugal, the blog is the place where you too can share your opinion on wind power. It is mostly written by three people from EWEA and external journalists, as well as many guest bloggers. Sign-up to the blog's RSS feed or email to make sure you get the latest views as they are published and contact the Editor to have your say.
Key contributors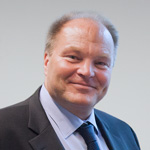 Thomas Becker is CEO at EWEA. He drives EWEA's direction, vision and long-term strategy and is responsible for realising the organisation's goals. He joined EWEA in 2013.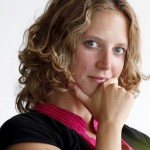 Zoë Casey is Senior Communication Officer and blog Editor. She writes and edits articles for EWEA's website on wind power, EWEA publications and reports, as well as for external publications. Zoë joined in September 2009. Previously she was a journalist at the European Voice.


Sarah Azau is Head of the Communications Unit, which includes EWEA's press and campaigns work. She is editor of the wind industry magazine, Wind Directions, and writes and coordinates the monthly EWEA members' newsletter, Wind Watch. She also writes articles, blog posts and media responses.
Disclaimer: The views expressed in this blog do not necessarily represent the official views of the European Wind Energy Association