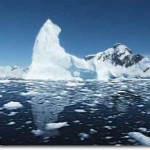 Significant, concerted action is now required to stop the continued growth of toxic greenhouse gases caused by burning fossil fuels, says the latest Intergovernmental Panel on Climate Change (IPCC) report on global warming.
Atmospheric concentrations of carbon dioxide (CO2) and other greenhouse gases have increased to levels unprecedented in at least the last 800,000 years, the IPCC found.
"CO2 concentrations have increased by 40% since pre-industrial times, primarily from fossil fuel emissions," the report, released in Stockholm, said, adding it is extremely likely, with at least 95% certainty, that human influence has been the dominant cause of the observed warming since the mid-20th century.
"Continued emissions of greenhouse gases will cause further warming and changes in all components of the climate system," the report stated. "Limiting climate change will require substantial and sustained reductions of greenhouse gas emissions."
In addition to warmer atmospheric and ocean conditions, the report warned of sea level rise, melting glaciers, changes in the global water cycle, reduced volumes of snow, increased droughts, and more extreme weather events.
The report also says that, without significant efforts to reduce greenhouse gas emissions, global temperatures are likely to rise more than 2C by the end of the 21st century, which the international community has pledged should not happen because of potentially horrific consequences.
In reacting to the report, European Climate Action Commissioner Connie Hedegaard noted the health of planet Earth is at stake because of global warming.
"Europe will continue to lead the fight against climate change. We have ambitious legislation in place. We are reducing our emissions considerably, expanding renewables and saving energy," Hedegaard said.
"And we are getting ready for the next step: climate and energy targets for 2030 that the Commission will present before the end of the year. The reality is that others are now following suit. Europe will continue to demand more action from all the emitters."