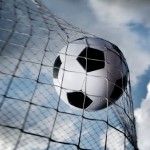 Football fans know the value of a hat-trick – the triumvirate of goals that prove success for any striker. Though difficult to achieve, the hat-trick is worth striving for.
The European Renewable Energy Council (EREC) also wants to score a hat-trick. Their new publication proposes three targets to drive EU energy policy after 2020: renewable energy, greenhouse gas emissions and energy efficiency.
"This would yield more benefits for European citizens and industries than a one-legged policy" based on a greenhouse gas only approach, say EREC.
"The message is simple: if you want to lower costs, create jobs, replace fossil fuel imports and drive innovation, competitiveness and investment, then a hat-trick of climate and energy goals works best", said Rainer Hinrich-Rahlwes, President of EREC.