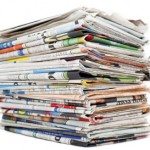 Extending or ending the US's Production Tax Credit is a topic high in the minds of wind industry professionals with interests in the US, but how is it reported in US media?
Interestingly, an increasing number of US newspapers support an extended PTC.  Here, we round-up some of the latest articles…
In San Angelo,Texas the Standard-Times said, "give the wind industry some certainty, and then stand back and watch the turbines spin." In an editorial on Saturday the newspaper noted the tax credit of 2.2 cents per kilowatt-hour is set to expire at the end of the year unless Congress renews it. "Few disagree that failing to extend it will cause great harm to the industry just as it is beginning to flourish," the newspaper lobbied.