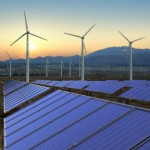 By Manuel Pueyo, EU Sustainable Energy Week
This year we have good reason to expect that a rich range of events for EUSEW will be organised all over Europe. Thousands of organisations and individuals will participate in the EU Sustainable Energy Week (EUSEW) by hosting, attending or collaborating with an Energy Day. Energy Days may take different forms (conferences, open door events, presentations, exhibitions, performances, etc.) but they all have one thing in common: they promote, innovate, and enrich the debate about energy efficiency and renewable energy sources.
Sustainable Energy Week is an initiative of the European Commission that first took place in 2006. It is designed to spread best practices, inspire new ideas and build alliances to help meet the EU's energy and climate goals. Beginning in 2006 with a single sustainable energy debate in Brussels, EUSEW's participation has been increasing significantly since then. 73 events took place in 2008 while 328 events were organised in 2010. Last year, 720 activities took place across Europe.