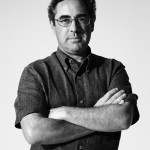 UK newspapers have again picked-up on the issue of government subsidies to wind power saying that one Cabinet Office minister – Oliver Letwin – backs an end to subsidies to onshore wind farms by 2020. But the Guardian reported that Mr. Letwin's comments have "irritated" Ed Davey, the UK climate change secretary, who last week set out his backing for wind energy.
It makes me wonder – how do politicians and media can get away with talking  about removing subisidies from renewables without even mentioning the existence – let alone withdrawal – of much larger subsidies for much more established energy technologies? It is hard to understand.   
This latest reporting on wind energy highlights the huge gaps between rhetoric and reality: public subsidies for wind power are dwarfed by those channelled to fossil fuels and nuclear. OECD figures show that coal, oil and gas in the UK were subsidised to the tune of £3.63 billion in 2010, while onshore and offshore wind received only £700 million in the year to April 2011 – that's more than five times less than fossil fuels.
Moreover, International Energy Agency figures show that coal, oil and gas subsidies in 37 countries received a total of $409 billion in 2010, compared to $66 billion for renewables.
Government support has already played an important role in expanding Europe's use of wind power. And while the industry aims to be competitive in a fully liberalised market, wind power needs subsidies to get it on a level playing field with dominant fossil fuels which have received subsidies for decades.
The industry is working hard to become fully cost-competitive with fossil fuels. And that is setting aside the fact that much of the environmental and human health cost of extracting, transporting and burning fossil fuels to make electricity is not included in the cost of fossil fuels. Costs have already fallen over recent years – largely due to improved turbine design and the increased efficiency of blades and other components. A recent report by the Grantham Research Institute found that onshore wind power will be cost competitive with fossil fuels by 2016 in the UK. Meanwhile, the biggest and best-sited wind farms in the world are already cost competitive, and onshore wind is already considerably cheaper than nuclear power.
In his comment, Letwin said: "I anticipate that subsidies for both solar photovoltaic and onshore wind will come down to zero over the next few years and should have disappeared by 2020, since both of these forms of energy are gradually becoming economic without the need for subsidies."
He cannot say the same for nuclear which seems to be a favourite technology among many who criticise renewables for being dependent on subsidies!
Reacting to Letwin's comments, Davey said: "We absolutely have to be green in this government, and being green means being straight with investors and companies and not messing them around."
What is actually needed is a timely phase out of subsidies for ALL fully mature energy sources, which wind is rapidly becoming. Read more in this previous post of mine.
Meanwhile, climate activists have launched a 24-hour 'Twitter storm' calling for an end to government subsidies to oil and coal. The call has been supported by many high-profile people including Stephen Fry and Robert Redford. The hash tag #endfossilfuelsubsidies went up to number two in the ranking of globally trending topics and number one in the US.
Activists also delivered a petition of more than 750,000 signatures to 10 Downing Street in London this morning calling for an end to fossil fuel subsidies, and Tweets have been projected on the Sydney Opera House and will later be projected in London, New York, New Delhi and Rio. Read more in this Guardian article.