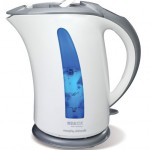 Many of us take electricity for granted. It's there in the morning when we turn on the kettle and it's there at night when we switch the lights on. But are people aware of the need to upgrade and extend Europe's electricity grids? Does anyone know that there is no EU-wide market for electricity and of the benefits that such a market could bring?
The results of a new study, which come as EU institutions debate the 'infrastructure package' – the European Commission's draft proposals for updating and interconnecting EU electricity grids – show  just what people in Brussels think of electricity grids and the market. Here's what they had to say:
The vast majority of respondents agrees or strongly agrees – 77% – that creating a single European market in electricity would create more competition, improve security of supply and help integrate renewables. Moreover, an EU single market in electricity should reduce electricity prices in the long-run as a result of improved competition, the majority of respondents said.
But one of the most arresting findings was that 81% said that creating a single European market in electricity – with the necessary grid infrastructure – should be one of the EU's policy priorities: EU decision makers take note!
In other findings, 76% said the European Commission is "right" to propose an increase in EU financial support for grids, and just under 90% said the EU should take action to speed up permit granting procedures for projects of European importance.
EWEA, Eurelectric and Europacable – alongside many other associations – are calling for the extension and upgrading of Europe's grids, as well as for the creation of a single market in electricity.
Read more about the freedom for electricity campaign here.
For a full summary of the survey results, click here.