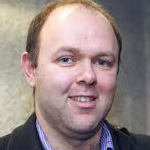 In the UK renewable energies have frequently been blamed in the media for pushing up the cost of energy paid by the average UK household. But a new government report by the UK Committee on Climate Change looks set to lay that myth to rest – the report states clearly that gas is behind the price hikes.
The average UK household has seen the annual energy bill rise from £604 in 2004 to £1,060 in 2010 – a £455 increase. And nearly two-thirds (64%) of that increase was down to rises in the wholesale gas price while just 6.5% is due to subsidies for renewable energy, the report says.
The £455 increase can be broken down into:
•    £290 for gas
•    £70 for transmission and distribution costs
•    £70 for VAT
•    £45 for energy efficiency schemes
•    £30 to support renewable energies
David Kennedy, chief executive of the Committee on Climate Change, said the new findings should call for an end to the alarmism over the cost of green energy. Household energy bill rises are "because of changes in the gas price which have fed through to energy bills in our homes," he said.
Gordon Edge from RenewableUK said: "Over the last decade, rising fossil fuel prices have pushed up energy bills by more than double the amount that low-carbon investment is expected to do so in this one."
And so now we have credible proof that energy price rises are not solely the fault of renewable energy subsidies as many media would have you believe – in fact it's just a tiny, tiny fraction of the price rise unlike the massive surges in the cost of gas.
We hope this message will be spread far and wide in the UK media and beyond!