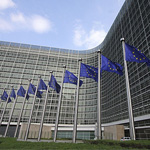 Later on this year the European Commission is set to publish a plan on how to decarbonise the EU's energy sector up to 2050. It's still a while until publication, but leaked drafts made their way into the media last week.
The Financial Times reported that a leaked Commission document – which looks into different scenarios on how to replace fossil fuels with clean energy up to 2050  – shows that wind power will become, "the biggest source of electricity in the bloc by 2050, outstripping both coal and nuclear power. Wind farms could provide as much as 49 per cent of EU electricity by then," it said on 17 October.
The paper also reported that "overall, average, annual, total energy system costs…do not differ markedly under each scenario." This would mean that an energy sector with a high or very high share of renewables has a similar total economic cost to society – a fact underlined by EWEA CEO Christian Kjaer and published by the Financial Times in a letter on 18 October.
But another aspect was also picked up on in the FT report – and repeated in The Scotsman and Der Spiegel: the Commission document reportedly indicates that Europe's electricity prices will rise.
The FT reports on its front page that electricity prices would rise particularly steeply if the EU opts for an energy mix with an especially high level of renewables. Only on page four is it explained that this scenario assumes that a high level of renewables is accompanied by a small amount of infrequently "conventionally fuelled" plants!
These articles prompted Kjaer to write to the FT stating: "In reality no one is going to build fossil fuel plants to run them infrequently." He went on to explain that, "assuming that fuel and carbon-based based power plants are run inefficiently, as the FT states, is a very effective way of making a high renewable scenario look expensive."
Meanwhile, Reuters reported that a leaked draft states: "currently, Europe's power system is based mostly on fossil fuel. This has to change." The article also notes that shifting away from fossil fuels, "has the advantage of curbing exposure to volatile fossil fuel prices and vulnerability to imported oil and gas, for instance from dominant natural gas supplier Russia."
Reuters note that the backdrop of the plans is global warming: "Scientists have said carbon emissions need to fall between 80 and 65 percent by 2050 to contain global warming within the limit of 2°C that scientists say is necessary to avoid the worst effects of climate change."
The article goes on to say that the electricity sector is the "obvious" way to decarbonise energy.
It remains to be seen what the final documents will say when the Commission publishes later this year, but it is clear that renewables – wind power in particular – will play a vital role in massively reducing Europe's carbon emissions.