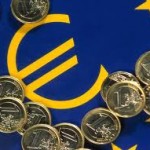 In the EU quarter of Brussels, discussions are ongoing about the EU budget for 2012 – and for the years up to 2020. But how does it all work? The latest Wind Directions finds out.
Just how much money is it?
An overall EU budget is decided for a seven-year period known as a "multi-annual financial framework", or MFF. At the moment the EU is in an MFF running from 2007 to 2013. The overall budget for those seven years is €976 billion.
The annual budget for 2012 is under negotiation, but it should be about €147 billion in total.
The European Commission manages 95% of the total budget. It has about 30 spending areas based on EU policy. Energy is one of them.
Where does the money come from?
Nearly all – 99% – of the EU budget revenue comes from the EU itself, from import duties, VAT and a small percentage of each Member State's gross national income.
What funding does the wind energy sector get?
Currently, EU money comes to the wind industry in several forms. For example, via the EU's R&D funding programme, through Cohesion policy (which Member States can use as they want to reduce regional disparities) and through loans from the European Investment Bank (EIB).
Read the full article in the latest Wind Directions