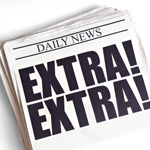 Three important stories involving the further expansion of emissions-free wind power have emerged in the United States recently, and all are generating a lot of media interest.
Perhaps the story most heavily reported involved search engine Google making another €69 million investment in a wind farm in Oregon that is slated to become the biggest wind energy facility in the world.
Together Google, Tyr Energy and Sumitomo Corporation of America said they are are investing about €343 million in the €1.4 billion Shepherds Flat project near Arlington, Oregon. Other owners include GE Energy and developer Caithness Energy.
Reports say that upon completion next year, the wind farm is expected to generate enough green electricity to supply more than 235,000 average US homes. The 845 MW wind farm will consist of 338 wind turbines.
With this latest development, Google has now invested €240 million in wind power and other renewable energies.
Another recent story noted that Cape Wind, the first scheduled offshore wind farm in the US had finally cleared its final regulatory hurdle after a controversial 10-year planning period.
Secretary of the Interior Ken Salazar announced in a press release that the Bureau of Ocean Energy Management, Regulation and Enforcement has approved a Construction and Operations Plan for the Cape Wind project, which is expected to cost well over €700 million, planned in Nantucket Sound.
Construction of the project, which consists of 130 3.6 MW turbines in waters off Massachusetts, could begin later this year.
In yet another development, U.S. utility Duke Energy has chosen Xtreme Power Inc. to design and install the world's largest power-storage system linked to a wind farm.
The 36-MW storage system is expected to cost €30 million and will go into operation in late 2012.
News reports noted the storage system will retain power generated when demand is low and can be tapped when electricity consumption is highest or the wind is not blowing.
Bloomberg quoted Duke Energy President Greg Wolf as saying the storage system will make the 153-MW Notrees wind farm in Texas a more reliable source of energy.
For more information and statistics on global wind energy, take a look at EWEA's global wind energy statistics page.