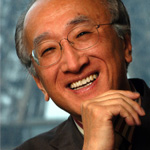 The world's continued dependence on fossil fuels is threatening political stability, economic recovery and environmental sustainability, the Executive Director of the International Energy Agency (IEA) has told a global forum on the transition to a clean energy economy.
"To break this dependency, the world needs a clean energy revolution," Nobuo Tanaka added in a foreword to the IEA's first Clean Energy Progress Report, which was presented last week in Abu Dhabi at the second Clean Energy Ministerial meeting.
"Such a revolution would enhance global energy security, promote enduring economic growth and tackle environmental challenges such as anthropogenic climate change."
A clean energy revolution is entirely possible, Tanaka said, as the private sector invests rapidly in green technologies when governments provide a sustained strategic framework for a clean energy future.
"We find that the past decade has seen a dramatic rise in global investment in renewable energy, led by wind and solar," he said, adding there have also been energy‐efficiency improvements, advances in green transportation, and public investment increases for RD&D in low‐carbon technology.
Warning of complacency, Tanaka said the growth of fossil fuels has matched — or even outpaced — that of clean energy globally.
He said that while hydropower will remain the largest source of renewable power, revolutionary growth in the deployment of wind, solar, geothermal and bioenergy technologies will also be needed in the future.
"Wind power must see an annual average growth rate of 17% and solar power 22% to meet their 2020 targets. These sorts of levels are achievable. Since 2005, we have observed comparable growth rates both for wind and solar technologies, averaging at 26% and 50%, respectively."
More aggressive clean energy policies are required, including the removal of fossil fuel subsidies and the implementation of transparent, predictable and adaptive incentives for cleaner energy options, the IEA argued.
Wind power experienced dramatic growth over the last decade. Global installed capacity at the end of 2010 was about 195 GW, the report said, up from 18 GW at the end of the year 2000.