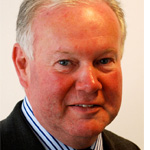 A new Green Investment Bank worth €1.18 billion (£1 billion) will "tackle risk the market cannot currently finance", allowing new types of investment in green infrastructure, UK Energy Minister Charles Hendry told Wind Directions magazine recently. The Bank is due to become operational by September 2012.
At the same time, the UK is considering moving away from the Renewables Obligation Certificate support scheme it has used so far for wind energy, and implementing a Feed-In Tariff.
This would mean generators of wind energy and other renewables get a top up payment when power prices are low, but consumers would gain money if power prices went above the cost of low carbon generation, Hendry explained.
In the interview, he also reiterated the UK's commitment to a 30% emissions reduction target by 2020.
Read more in the latest Wind Directions.