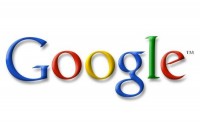 For the second time in 14 weeks, the world's most often used search engine on the Web has announced a wind power-related agreement that will help the company with its goal of becoming carbon neutral.
Google Inc. said last week it had reached a "green Power Purchase Agreement" that would allow the company to begin purchasing 30 July clean energy from 114 megawatts of wind generation at the NextEra Energy Resources Story County II facility in Iowa at a predetermined rate for 20 years.
Urs Hoelzle, Google's senior vice president of operations, said in a posting on the company's blog that by contracting to purchase so much energy for so long, the search engine company is giving the developer of the wind farm financial certainty to build additional clean energy projects.
"The inability of renewable energy developers to obtain financing has been a significant inhibitor to the expansion of renewable energy," Hoelzle noted. "We've been excited about this deal because taking 114 megawatts of wind power off the market for so long means producers have the incentive and means to build more renewable energy capacity for other customers."
Google decided in 2007 to voluntarily become carbon neutral by minimising its energy consumption, powering its facilities with renewable energy and buying carbon offsets for emissions it can't directly eliminate.
In the agreement announced last week, Google will buy renewable energy directly from the wind farm and, since it can't use the energy directly, resell it back to the grid in the regional electricity spot market.
The company said the agreement not only represents Google's environmental commitment, it also makes financial sense. "Through the long term purchase of renewable energy at a predetermined price, we're partially protecting ourselves against future increases in power prices. This is a case where buying green makes business sense."
In early May, the company announced its first direct investment in a utility-scale renewable energy project consisting of two wind farms that generate 169.5 megawatts of power, enough to provide electricity to more than 55,000 homes. Google said then that the $38.8-million investment in the North Dakota wind farms developed by NextEra Energy Resources will reduce the use of fossil fuels by harnessing the power of wind and delivering clean energy to the region.
What do you think about Google's plan to incorporate emissions-free wind power into its future? Join in the discussion by commenting below.