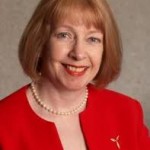 The power of wind as a positive force was supported on both sides of the Atlantic on Monday with the release of a new survey conducted by a US research firm and an opinion article published in an English newspaper.
Wind power was seen as either "favourable" or "very favourable" by 75% of people who responded to a Pike Research survey. In addition, wind energy had "unfavourable" responses of only 5%.
The consumer survey, conducted by the Colorado-based firm last summer, canvassed 1,042 Americans on their attitudes and awareness of 12 energy and environmental concepts. The margin of error for the survey results is around 3% with a 95% confidence interval.