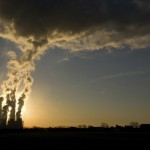 After a meeting last week in Luxembourg, the board of the European Investment Bank (EIB) changed its energy lending policy. The EU's main lending arm said it would stop financing most coal-fired power stations to help reduce pollution and meet climate targets, and devote 90% of its lending to clean energy.
In a press release, the EIB says it 'will focus on financing energy efficiency, renewable energy, energy networks, as well as related research and innovation. These sectors are expected to require the most significant investment in coming years'.
According to the Guardian the EIB has loaned around €11bn ($14.5bn) to fossil fuel-fired plants since 2007, most of it to gas rather than coal, out of its total lending for power of €83bn.