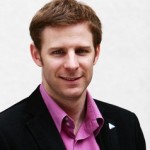 Talks aimed at reaching a new international agreement to limit and then reduce emissions caused by greenhouse gases were set to ramp up to a higher level today as national environment ministers joined the ongoing negotiations in Cancun.
Remi Gruet, the European Wind Energy Association's regulatory affairs advisor who is attending the two-week-long United Nations Framework Convention on Climate Change (UNFCCC) conference, said Monday that observers are wondering if the ministers can take the negotiations to a higher level than the first week of talks.
"The mood of many negotiators now is they don't know what to do," Gruet told me.