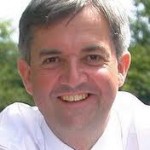 There were 2,198 visits to EWEA's blog in November, an increase of nearly 40% from the previous month's total of 1,662. With new posts going up at least three times a week, plus two or three a day during the GRIDS2010 event on 23-24 November, there was certainly lots for you to read!
While we thank all our loyal regular readers, it is also exciting to see that for last few months two thirds of visitors (66.5% in November) have been first time blog readers! And where do you come from? Well, the map shows most log in from Germany, the UK, Belgium and the US, closely followed by Spain.
Those of you who also use EWEA's website, www.ewea.org, might be interested to find out that after the home page, the most popular part of the EWEA website is the reports. This is perhaps unsurprising given the huge amount of technical detail and expert research that goes into them – most recently EWEA's report on the power grids, 'Powering Europe'.
Following the report in numbers of visits is the statistics page with the counter, launched in January 2009, still whizzing round, clocking up power produced by and investments made in European wind energy in the last two years. The page contains the latest annual onshore and offshore figures for wind energy. After that, the fact sheets are also well-loved, providing a clear and simple introduction to key wind energy-related topics like climate change and employment.
Will visitors to www.ewea.org/blog and www.ewea.org change in type or behaviour in the coming months? Certainly both will still keep busy and active over the Christmas period so keep an eye on them, and we'll keep you updated on the web user statistics.
Do you have an opinion on EWEA's blog or its website? What could be done differently? Write your comment below and let us know!