5th Hungary Policy Workshop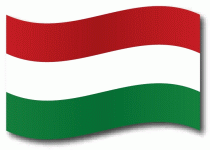 Tuesday 1 October 2013
Budapest Congress Center, Budapest
EWEA's fifth annual Hungary policy workshop, was organised in association with the Hungarian Wind Industry Association (MSZIT) and the Hungarian Wind Energy Association (MSZET).
Wind energy is on the road to competitiveness and is set to make a critical contribution to the EU's long term decarbonisation objective as demonstrated by the European Commission's Energy Roadmap 2050. The countries that lead this evolution will reap significant macro-economic benefits in terms of contribution to the GDP, job creation and tax revenue.
Widely seen as an emerging market in 2009, Hungary has been falling behind in the last few years as compared to other wind energy markets such as Poland and Romania. This workshop brought industry and decision makers together to discuss the conditions for Hungary to spearhead the development of renewables and in particular wind power in central Europe.