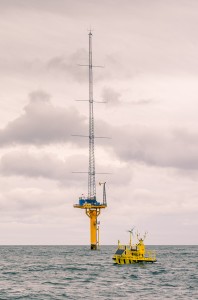 When: Tuesday 17 November, 14:00 – 16:00
Where: Espace 2000 C
This workshop will introduce wind energy professionals to a new standard in wind resource measurements and turbine performance assessments – wind lidar – as adopted by leading technical service providers and power producers. The interactive session, featuring live demonstrations, case studies and user references will conclude with a hosted VIP reception at 16:00 with more product demonstrations for all in attendance, before the official EWEA 2015 Opening reception at 18:30.
The structure of this EWEA 2015, free-to-attend workshop includes:
Wind lidar measurements… How are they derived and how do they compare to traditional anemometry? Do they go beyond current possibilities?
Presented by Dr. Mike Harris (Ph.D.), Chief Lidar Scientist
Using lidar in a measurement campaign… Reducing project uncertainties, going beyond met mast heights, working wider than fixed measurement devices. What are the lessons learned to date to make lidar work commercially in your wind energy project?
Presented by Simon Feeney, Measurement Services RES (Renewable Energy Systems Ltd.)
Making the move from traditional anemometry to wind lidar in practice… How operational, and development sites, stand to benefit from wind lidar measurements.
Presented by Scott Mackenzie, Head of Wind Operations, Infinis Energy Ltd.
Demonstration of wind lidar… See a system in operation, view live wind data, configure the lidar remotely, test system operation and export data.
Presented by Simon Feeney, RES
VIP Reception, 16:00 – 17:00 at stand P08-2
Please note that you must have a valid EWEA 2015 pass for Tuesday 17 November to attend this event.