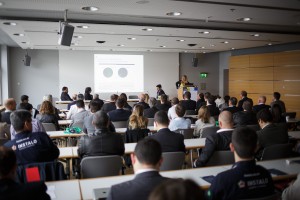 When: Wednesday 18 November, 13:00 – 17:00
Where: PEGASE
The Brazilian Trade and Investment Promotion Agency, Apex-Brasil, aimed at attracting foreign direct investment to Brazil, in partnership with the Brazilian Wind Association – ABEeólica, is organising Invest in Brasil – Wind Power during EWEA 2015.
The wind that brings renewable energy to Brazil can also generate great opportunities for your company. The 6,7GW of new power already contracted, and to be installed, ensures a potential market investment around $15 billion in the coming years.
Wind energy is the fastest growing source of power generation in Brazil. Over the next few years, wind energy will contribute to the generation of more than 19,000 jobs, $ 6 billion in investments, 2.7 million homes supplied and 1.3 million tons of CO2 avoided. Since 2015, 113 new wind farms are being constructed with a total capacity of 2.7 GW.
This seminar and reception will bring together sector leaders to discuss the opportunities and challenges of investing and doing business within the renewable energy sector in Brazil.
The networking part will take place from 13:30 – 15:30 in the same location.
Register for this event Check the program
Note: You must register for EWEA 2015 before registering for this side event.