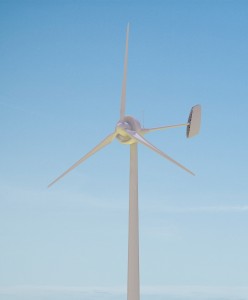 When: Thursday 19 November, 15:30 – 17:30
Where: Espace 2000 A
Ecotricity invites delegates to discuss with our team at Britwind how we are overcoming technical challenges to generate high performance with low cost of energy in small wind turbines allowing distributed generation to be financially attractive without subsidy.
Britwind unites experts with unrivalled experience and ability from both the big and small wind industry, designing and manufacturing radical new horizontal and vertical axis windmills that will bring lower bills and energy independence to people across the globe.
Participation to this side event is upon invitation only, please note that you must have a valid EWEA 2015 pass for Thursday 19 November to attend this event.
Organised by: