When: 10 March, 13:00 – 18:00
Where: Hall B, Bella Center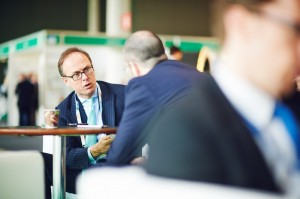 OWIB (Offshore Wind International Business2Business event) is an annual networking event dedicated to creating contacts to potential customers, suppliers and cooperative partners from all levels in the offshore wind industry value chain.
The idea behind OWIB
Nurturing and expanding your network has become an essential discipline to run a successful business. OWIB offers organised frames for short personal meetings between you and businesses you find interesting. By joining OWIB, you will be able to meet with other participants at OWIB of your choice. Each meeting lasts 15 minutes and you have the possibility to plan a maximum of 12 meetings.
Registration
The cost of participation for this event is 450€ for non-members, and 375€ for members of the Danish Wind Industry Association, Offshoreenergy.dk and EWEA. All prices are VAT inclusive. Participants must first register to attend EWEA OFFSHORE 2015, and then add this event as an optional upgrade.
→
Enter your profile details for the meeting booking system.
2 – 22 February
→
Make meeting requests
23 February (10.00 CET) – 6 March (10.00 CET)
→
Receive meeting plans
6 March
---
About the organiser
OWIB was initiated by Offshoreenergy.dk – Denmark's national knowledge and innovation network for the offshore sector. After eight successful years of organising B2B networking events, OWIB 2015 will take place, as a joint effort with the Danish Wind Industry Association, on the first day of EWEA OFFSHORE 2015.
For more information: www.OWIB.biz