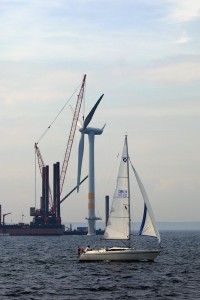 When: Thursday 12 March, 9:00-11:30
Where: Meeting room 20
What are the possibilities and the barriers to accessing the vast potential for offshore wind energy in the Baltic Sea? This side event will have a commercial perspective focusing on how key industry players are answering that question.
The side event is part of the Baltic Sea Offshore Wind Forum (BaSOF), a forum for issues related to the development of offshore wind power in the Baltic Sea. The forum organizes workshops, conferences and seminars with the participation of non-governmental organizations and companies from the Baltic Sea Countries (BSC).
The ultimate purpose of the biannual BaSOF meetings is to formulate a common strategy for recommendations that can be communicated to BSC governments.
Previous forum topics have included cross border support systems, grid interconnectors, maritime spatial planning, industrial innovation and co-operation and research, development and demonstration.
This side event is open to all event participants.
No registration required.
For more information, visit
http://offshore.windpower.org/.