Brussels Brief - 1 October 2014
New times ahead
CEO foreword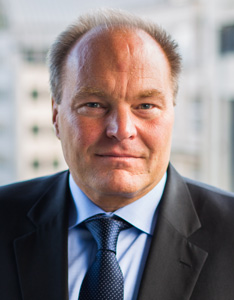 Welcome to the first edition of the Brussels Brief. With this monthly publication we intend to update our members on the significant policy developments from the capital of Europe. This newsletter will also serve as a voice for the people behind the European Wind Energy Association's (EWEA) communications and events that plant our industry firmly on the map of European political debate.
This autumn is in many ways a fresh start. More than half of our representatives in the European Parliament and almost all of the commissioners are new to Brussels, but this has not stopped the locomotive of European politics in its tracks. While the newly elected parliamentarians are still unpacking their boxes, European Commission President Jean-Claude Juncker has already made two very important political appointments on energy.
The Energy Union, which was little more than a catchphrase in a Financial Times editorial a few months ago, will now get a dedicated commissioner, former Slovenian Prime Minister Alenka Bratušek. This news has been welcomed in many quarters as Heads of State and policymakers continue to project their own vision on what remains an ill-defined concept. One of EWEA's first tasks will be to convince Ms. Bratušek that the transition towards home-grown renewable energy is at the centre of such a union.
Furthermore, Mr. Juncker has made another surprising move to combine the climate change and energy portfolios under the leadership of Spain's former Environment and Agriculture Minister Miguel Arias Cañete. I welcome this decision wholeheartedly and I fervently believe that energy and climate policies should work in tandem and should not be conceived in silos. This is exactly the logic that led the previous Commission to hail a dysfunctional Emissions Trading System as the flagship policy for climate and energy while ignoring the plight of a European energy sector that continues to be plagued by instability.
I would also like to take this opportunity to welcome EWEA's new Chairman Dr. Markus Tacke, Chief Executive Officer of Siemens Wind Power. We are delighted with this appointment and Dr. Tacke will bring a wealth of experience to our association. In addition, EWEA has confirmed its new statutes following discussions with our members on 30 September 2014. Please click here for the full details.
Finally, this newsletter is for you, our members. Please consider this a forum for feedback and debate. We welcome your insights and suggestions for future features and articles.
Thomas Becker
Chief Executive Officer of the European Wind Energy Association
---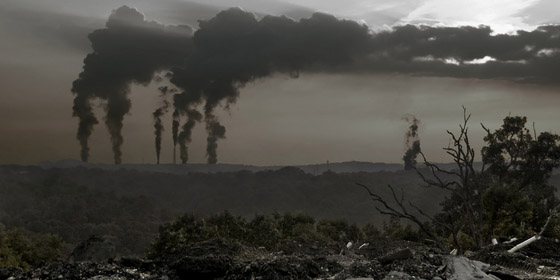 #EUETS fix is hot topic for Brussels lawmakers
By Oliver Joy
One topic that is rarely out of the headlines in Brussels is the potential reform – nay, the complete overhaul -- of the European Union's Emissions Trading System (ETS).
Since its inception in 2005, the ETS has represented a crucial policy area for political advisers at EWEA, despite the system falling short on its promise to put a meaningful price on carbon emissions and drive further investment into renewable energy sources.
Now, with a fresh-faced European Commission, a recently elected Parliament and the start of legislative work in the environment and industry committees, EWEA is confident that there is an appetite for change in the world's largest carbon market among policymakers.
At the time of writing, the number of excess permits in the ETS stood at around 2.1 billion and emitting a tonne of carbon would cost about the same as an upscale Belgian beer on the terraces of Place du Luxembourg outside the parliament in Brussels.
The alarming oversupply of permits is paralysing the market and choking the carbon price, rendering the European Commission's flagship tool to combat climate change impotent and ineffective.
Enter the Market Stability Reserve (MSR). EWEA is calling for the early launch of an automatic stability mechanism that will ensure balance between supply and demand over the long-term and spur a higher carbon price before 2020. While the commission has recognised the need for structural reform, it has set a date of 2021 for the MSR to come into force. Not only is this too late but it also risks a fossil fuel lock-in for EU Member States as financiers and energy companies invest in new high-polluting power plants.
The commission's back-loading measure, intended to provide short-term relief to the market by removing 900 million excess permits, has failed to significantly stimulate the carbon price and is a ticking time bomb for 2018, when the same permits are due to return to the market gradually.
Joël Meggelaars, EWEA's political affairs adviser for climate change and the environment, said: "The failure of the EU's institutions to realise a quick fix through back-loading proves how difficult any discussion on ETS reform is. The good news is that the ETS Market Stability Reserve can avoid another back-loading debate, as it will make the system automatically more adaptable to changing market circumstances."
In addition to the early introduction of the MSR, preferably in 2016, EWEA is also advocating additional measures to create scarcity in the market and establish a long-term price signal for investors. The removal of surplus allowances or preventing the return of back-loaded allowances to the market are just two of the options open to policymakers.
The governments in both the UK and Germany have echoed these sentiments.
In April, UK Secretary of State for Climate and Energy Ed Davey called for the cancellation of a "significant" number of surpluses and Germany's Environment Minister Barbara Hendricks has backed the introduction of the MSR by 2017.
While in the parliament, Belgian MEP Ivo Belet, a centre-right member of the environment committee, said a deal on a carbon-fix this year is uncertain but policymakers will listen to all stakeholders, including industry groups, and vote on the issue as soon as possible.
Meggelaars added: "EWEA has already started reaching out to MEPs and Member States to show the wind industry's support for a high carbon price that is driven by mid-and long-term emission reductions, thereby encouraging investments in renewable power. EWEA will continue to work with lawmakers in the run up to any possible vote to ensure the best result for Europe's wind industry and our members."
EWEA is also engaging with the climate division in the European Commission, arranging meetings with MEPs and cooperating with other associations such as Eurelectric and Eurogas to host working lunches with permanent representations.
---

REserviceS confronts next big challenge for wind industry
By Paul Wilczeck and Giorgio Corbetta
High shares of variable renewables providing energy and supporting the grid can save up to 6% on total electricity system costs, according to the findings of an EU-funded project.
The REserviceS project - led by the European Wind Energy Association (EWEA) and involving other stakeholders from across the electricity system and academia - also found that creating markets to trade grid support services (GSS) can provide revenue streams for generators, in addition to energy-only markets.
Wind and solar photovoltaic (PV) energy is capable of providing GSS such as frequency and voltage control, although these services are not yet remunerated.
GSS - also known as ancillary services - will be an essential part of a truly integrated Internal Energy Market (IEM) and, consequently, should be treated as a commodity much the same as electricity.
Ivan Pineda, head of policy analysis at EWEA, commenting on the results, said: "This project confirms that not only can variable renewables contribute to system reliability, but under market-based approaches, wind and solar PV can also reduce system operation costs".
In a speech last week, Germany's Economic Affairs and Energy Minister Sigmar Gabriel warned that lowering system costs is the next big challenge facing the wind industry. He claimed that although technology outlays had come down, the resources required to integrate wind power into the grid continue to increase.
But Pineda said: "The mainstream tends to think that wind integration is too expensive. The turbine and project costs have been reduced and now people are looking at integration costs as the showstopper for wind. If we integrate wind into the current system, without any changes, it is expensive but the beauty of the recommendations in REserviceS is that elements of the power system must change if we want to lower such costs."
The project, which spanned over two years, investigated the adjustments required to allow wind and solar PV energy to fully participate in providing GSS, also addressing the question of remuneration.
One of the recommendations is that GSS, where a market is feasible, should be considered an alternative to compulsory (non-remunerated) requirements, as it is not always necessary or cost-efficient to impose such requirements across the board from all generators.
Market-based remuneration, however, can incentivise cost-reduction and innovation. Moreover, it spurs electricity generators to provide the services at the lowest costs, irrespective of their technology.
Sharon Wokke, project manager at EWEA, highlighted the benefits of projects like REserviceS. She said: "EU-funded projects are a beneficial way of driving your R&D activities, cooperating with a full range of stakeholders relevant to the project's topic, and gaining visibility within the European Commission".

Other partners in the project consortium were EPIA, 3E, VTT, Fraunhofer IWES, Acciona, NUID UCD, DTU Wind, EDSO for Smart Grids, Mainstream, SMA, GE.
All recommendations and the full publication can be downloaded at www.reservices-project.eu.
---
Deals of the month
China-CEE Fund and Israel-listed Enlight Renewable Energy said they would invest up to 1.3 billion zlotys (€312 million) to buy two Polish wind projects totalling 250.5MW. The investment process will be in two phases. Phase 1 will feature the construction of a 36 MW wind farm in Wróblew, central Poland, to be completed by the end of 2014. Phase 2 will add 214MW of wind energy capacity and is due to be completed by the end of 2015.


Westermost Rough Offshore Wind Farm generated first power on 8 September. The wind farm, owned by DONG Energy (50%) Marubeni Corporation (25%) and the UK Green Investment Bank (25%), consists of 35 Siemens 6MW turbines. Once all the wind turbines are in place in the first-half of 2015, the wind farm will be able to generate up to 210MW of electricity. This is enough to meet the annual electricity demands of approximately 200,000 homes in the UK.


Wind drivetrain producer Moventas has agreed with Spanish wind turbine manufacturer Acciona on the prototype as well as serial deliveries of a 3MW wind gearbox. The product is based on Moventas' new Exceed series of high torque density gearboxes. Deliveries of the new technology will take place in 2015.
Meet the EWEA staff
Vilma Radvilaite

Political Affairs Adviser on EU Budget and Research

Alice Rosmi

Conference Programme Manager

Giorgio Corbetta

Stable Frameworks Analyst

I'm coordinating EWEA's outreach programme for the new European Parliament. The political affairs team is working to arrange meetings and workshops with members of parliament, old and new, across all parties. We are in constant contact with national associations and MEPs to build links between industry and policymakers at Member State and EU level.

On 20 October, EWEA will participate in the European Commission's NER300 workshop on financing innovation in the renewable energy sector. EWEA will be one of just three participants from the renewables industry attending the event. Contact Vilma

I joined EWEA's political affairs division from the Global Greens in August 2014. As conference programme manager, I'll be coordinating the work on EWEA's public policy debates in Brussels, to attract key EU decision makers and ensure that the wind industry remains an integral part of the energy discussion.


Two more public policy debates are planned for this year. 'Getting more renewables online: how should we operate our power systems?' and 'turning the EU's 2030 targets into a stable framework'. Find out more about these debates and registration, visit EWEA's website.

I am responsible for EWEA's European and offshore statistics, policy databases and other policy analysis reports such as the wind turbines orders monitoring and the support scheme mechanisms overview among others. I also monitor the legislative framework for wind energy at European level and in the 28 Member States of the European Union. Lately, I have been working closely on an analysis of wind energy tenders in several Member States, notably Portugal, Denmark, UK and Netherlands.

For any questions about EWEA statistics and other figures on the wind energy market, don't hesitate to get in touch. Contact Giorgio
Events: save the date
EWEA OFFSHORE 2015 - Copenhagen
10-12 March 2015: EWEA OFFSHORE is Europe's largest offshore wind energy conference and exhibition. Early-bird registration opens on 10 October 2014.
EWEA Annual Event 2015 - Paris
17-20 November 2015: The EWEA 2015 Annual Event will take place in Paris two weeks before world leaders meet to discuss climate negotiations at the UN summit in the French capital.
EWEA public debate - Brussels
16 October 2014: EWEA will host a public debate. 'Getting more renewables online: how should we operate our power systems?'
Grid Code Requirements Working Group - Berlin
14 November 2014: EWEA's Paul Wilczek will host a working group on grid code requirements. Venue to be confirmed. For more information, contact Paul Wilzeck
Technology Workshops
'Analysis of operating wind farms' technology workshop, 9-10 December 2014, Malmo, Sweden
'Operational assessment' technology workshop, 9-10 December 2014, Malmo, Sweden
---