REserviceS Final Event
30 September 2014
Thon Hotel, Rue de la Loi 75
Brussels, Belgium

REserviceS – Wind and solar PV can replace conventional technology in providing grid support

This event will launch REserviceS' 'Technical and economic recommendations for the design of a European market for grid support services, as well as for future network codes within the Third Liberalisation Package'
The event will offer lively debates in panels tackling the recommendations from both a technical and a market perspective, and will finish with a networking cocktail. Join us in finding out what variable renewables can do for the grid and how we can make it happen. The agenda is shown below.
Registrations for this event are closed. The publication and recommendations will be made public on the REserviceS website on 30 September. Should you wish to receive the workshop outcome, please send an email to [email protected]
—
The REserviceS Final Event will be preceded by the PV GRID Final European Event organised on 29 September in the same venue. PV GRID is a European project coordinated by EPIA analysing the legal, administrative and regulatory barriers that are delaying or complicating the large scale integration of photovoltaic (PV) systems on electricity distribution infrastructures across Europe. For more information visit: www.pvgrid.eu.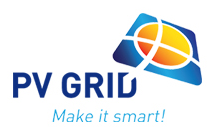 —
REserviceS Final Event – Tuesday 30 September 2014

09:15
Opening session Introduction

(Sharon Wokke, Project Manager, European Wind Energy Association)

Keynote speech: Grid support services by wind and PV, are we already there? – current Commission initiatives

(Matti Supponen, Poliy Coordinator, European Commission DG ENER B2 Wholesale markets)

EU projects on grids and markets – synergies – GridInnovation Platform

(Sophie Dourlens-Quaranta, Consultant, Technofi)

 

REserviceS: Techno-economic recommendations

(Frans Van Hulle, XPWind, REserviceS Technical Coordinator)

11:00
Coffee break
11:30
Panel: "Opinion on REserviceS recommendations – technical"

Moderator: Marco Foresti, Market Advisor, ENTSO-E

Panelists:

Andreas Wade, Director Technical Relations and Public Affairs Europe, First Solar
Gennaro Niglio, Power Management Director, Gestor dei Servizi Energeitici – GSE
Eckard Quitmann, Sales – Head of Grid Integration, Enercon
Juan Rivier Abbad, Head of Regulatory Prospective of the Renewables Business, Iberdrola Renovables (TWENTIES project representative)
TSO and DSO (invited)

Next steps (Frans Van Hulle, XPWind, REserviceS Technical Coordinator)

13:00
Lunch
14:00
Panel "Shaping the European Electricity Market – grid support services"

Moderator: Denis Cagney, Director of Energy Networks and Legal, Commission for Energy Regulation Ireland

Panelists:

Antonio Lopez Nicolas, Policy Officer, European Commission DG ENER C1 Renewables and CCS policy
Sophie Dourlens-Quaranta, Consultant, Technofi (Market4RES representative)
Yves Langer, Senior Market Development Manager, APX Group
Developer-utility (invited)
Trader/BRP (invited)

Next steps (Frans Van Hulle, XPWind, REserviceS Technical Coordinator)

15:30
Closing words

Networking cocktail
Extra: consult flyers and banners of relevant EU-projects and talk to project representatives during the breaks and cocktail