The growing wind power industry in Canada's most populated province is both highly regarded and hugely supported, a recent public opinion poll has revealed.
The poll, conducted by Ipsos Reid for the Canadian Wind Energy Association (CanWEA) found almost nine in 10 Ontario residents support wind energy for its economic and environmental benefits.
Sean Simpson of Ipsos Reid said the poll indicated 89% of Ontario residents either strongly supported or somewhat supported wind energy in their region of the province.
"Most also agreed (86%) that their municipal government should encourage and facilitate wind energy development, while a similarly high percentage (85%) believe wind energy can provide economic opportunities and benefits," Simpson said in a CanWEA press release.
Ontario, which has a population of more than 12 million people, is the second largest province in the nation, covering one million square kilometres. About one-third of Canadians live in Ontario.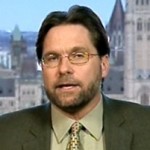 CanWEA President Robert Hornung said the poll, which interviewed a sample of 1,361 adults living in Ontario, suggests wind power is popular across the province, regardless of where people live.
"Those polled clearly believe that wind energy not only brings environmental benefits but it can also play a vital role in spurring local and regional economic development," Hornung said. "There is much to be optimistic about wind's future in the province, and the poll reflects the fact that Ontario citizens believe in the promise of this growing industry."