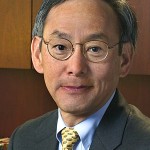 Offshore wind power along U.S. coastlines has a gross potential generating capacity four times greater than the nation's present electric capacity, a new report by a national laboratory has found.
Saying that harnessing "this large and inexhaustible resource" can help mitigate climate change, increase energy security, and stimulate the U.S. economy, the report said that 54 GW of offshore wind power could be built by 2030.
Conducted by the Department of Energy's National Renewable Energy Laboratory (NREL), the study — called "Large-Scale Offshore Wind Power In The United States" — found that offshore wind could help the nation meet 20% of its electricity demand in two decades.