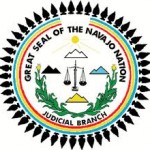 A number of prominent members of the Navajo Nation, the largest tribe in the US,  are beginning to advocate that economic activity created by wind power and other renewables should begin replacing coal mining on the band's huge reservation, according to The New York Times.
Carrying the headline "Navajos Hope to Shift From Coal to Wind and Sun", the NYT story also said that people are increasingly wondering about health and environmental concerns caused by coal mining and coal-fired power plants on the reservation that sprawls across parts of New Mexico, Utah and Arizona.
Published on Monday, the article noted some of the 300,000 people in the Navajo Nation — which covers about 70,000 square kilometers — are now speaking out against the smog, soot, water pollution and health problems long associated with the coal industry.