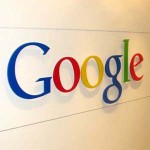 Google has given its strongest backing yet to wind energy by investing in a proposed $5-billion offshore wind underwater network project that could keep the lights on in homes and businesses from New Jersey to Virginia.
The project has been described by The New York Times as having the potential to "ultimately transform the region's electrical map." The newspaper also said the 563-kilometre underwater spine could remove some critical obstacles to offshore wind power development, and has excited investors, government officials and environmentalists.
In a posting to its blog by Rick Needham, Green Business Operations Director, Google said the project will accelerate offshore wind development in the United States while being both good for business and the environment.